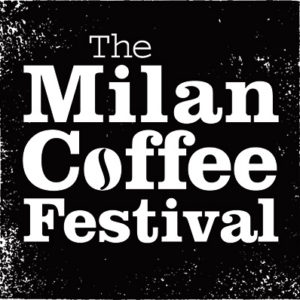 Are you ready?
Our partner Lavazza on the Milan Coffee Festival, from november 30 to december 2nd…
The Milan Coffee Festival is approaching fast, and we can't wait to share our latest plans with you.
There are now just a few weeks left to secure your Early Bird Tickets, so tell your friends and book today.
Hospitality professionals, coffee lovers, foodies and creatives, this festival is made for you. Featuring specialty tastings, artisanal workshops, live DJs and showcases from world-class baristas.
Get a taste of what to expect below…
5 Reasons to Attend the Milan Coffee Festival
1. All The Coffee
Sample hundreds of coffees, including small batch Italian roasts in the Roasters Village and signature cocktails in La Marzocco's True Artisan Café. Stop by the CMx Brew Bar to try filter coffee four ways, or keep it classic at Faema's Espresso Bar.
2. The Lab
From demonstrations, to workshops and tasting sessions, The Lab is all about innovation, learning and pushing boundaries. The programme, powered by our partner Lavazza, covers everything from latest trends in the coffee industry to sessions on making coffee like a pro.
3. Products and Innovation
With over 60 exhibitors, expect to discover the latest kit and exclusive gadgets from pioneering brands and small artisan companies. Have all your questions answered by the pros and take home exciting specialty beans and seasonal crops to power you through Christmas and the New Year.
4. The Competitions
Our CMx – Italy competition will see Italy's best barista's face the ultimate test of skill, creativity, passion, knowledge and personality. For a light-hearted face-off, check out Latte Art Live, where world-class baristas will deliver masterclasses and take part in a series of latte art throw downs.
5. Our Twist on The Aperitivo
Come enjoy our very own version of aperitivo: delicious and gourmet with a coffee festival twist. Coffee cocktails paired with an exclusive MCF menu. Who can resist an espresso martini or a cold brew negroni with a slice on the side?